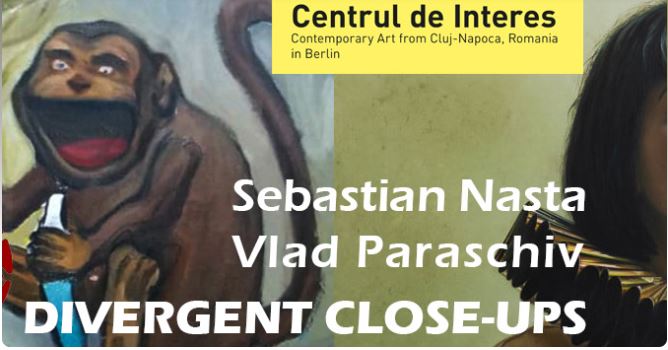 In May 2021, the Kolonie Wedding exhibition took place in Centrul de Interes, Cluj-Napoca, Romania. The exhibition took place as a result of personal contact between I. Zaidel and Florin Stefan.
As a response, Kolonie Wedding invited representatives of the Centrul de Interes to Berlin.
Exhibition DIVERGENT CLOSE-UPS at 15. 10. 2021 was the part of the overall project.

DIVERGENT CLOSE-UPS

Sebastian Nasta
Vlad Paraschiv
Within the framework of the general exhibition
"Centrul de Interes | Romania Contemporary Art from Cluj-Napoca in Berlin",
BAS CS gallery proudly and joyfully presents to the Berlin public two genius of wielding the brush from Transylvania: Sebastian Nasta and Vlad Paraschiv.
The exhibition is part of the cultural and human exchange between Berlin and Cluj-Napoca. One of the artists, Vlad Paraschiv, will be present in person.
Presse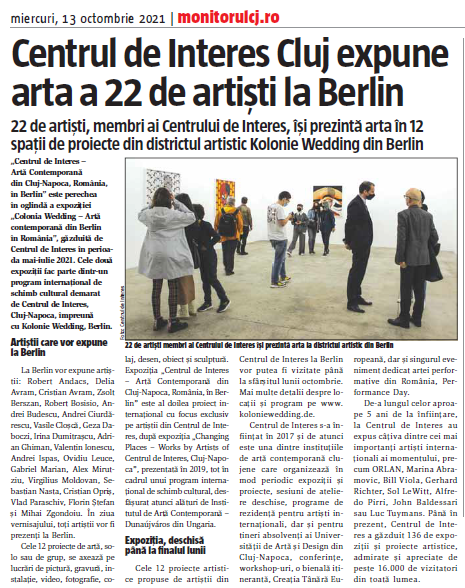 Impressons