BAS CS Gallery is part of the Kolony Wedding e.V., Berlin – Association of Artists. This is a non-profit space where exhibitions and other creative activities take place. Exhibitions openings are every last Friday of the month. Their duration is from several days to 3 weeks.
The main theme of the gallery is the idea of Versus – the idea of opposition. In the modern environment, especially due to the dictates of the culture of denial and cancellation, it has become very difficult to express views and ideas that are different from the mainstream.
The director and curator of the gallery, I. Zaidel, sees it as a positive task to maintain a platform for creative workers where there is an opportunity to express themselves without fear of getting a pseudo-moral slap in the face.
This is the place where East meets West, conceptualism meets surrealism and literature meets digital punk. Everyone has the right to speak and has the duty to listen to the others. The gallery stands on the principles of democratic pluralism and aesthetic multipolarity. As a project and exhibition space BAS CS began its activities in August 2019.
Since that time, 28 exhibitions have been made within the gallery. 3 art projects abroad in Russia, Romania and Ukraine and 2 art projects in Berlin. Also, 2 socio-cultural projects were made. Within the framework of the gallery, meetings of the independent Cinema Club and the Philosophical Club are held.
Facebook @bascsgallery
Instagram @bascsgallery
Link to Telegram
The gallery space can be rented for cultural and educational events.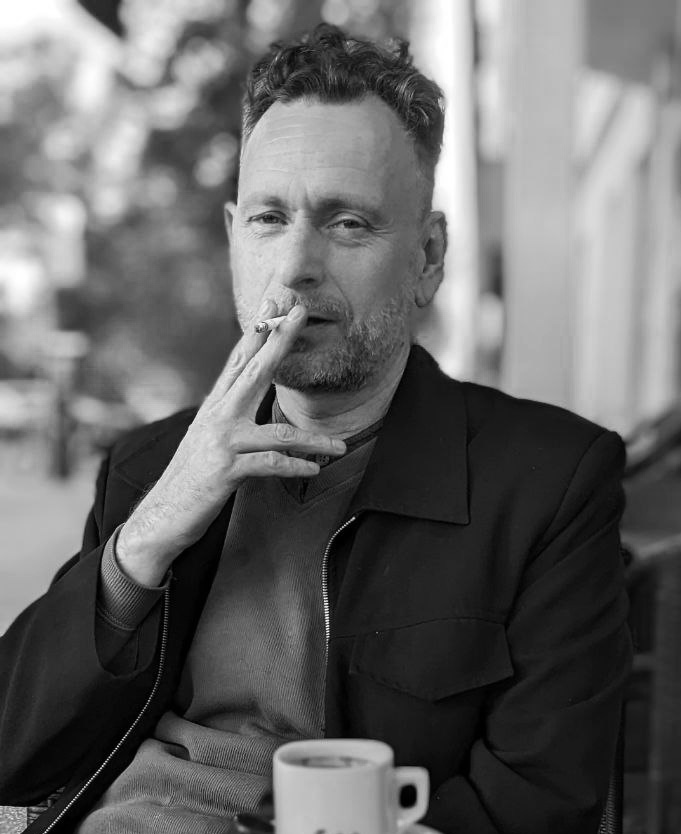 Education
Further education:
2017-2018 Training for Fundraising and P.-Managers by EUFRAK, Berlin
2001 – 2002 Training for web designers at the Academy for FE studies Cimdata.de in
Berlin
Studies:
1995 – 2000 studied Visual Communication at the University of Arts (UdK) in Berlin,
main emphasis photography.
1982 – 1986 Studied Architecture at the Moscow Institute of Architecture (MARKHI – State Academy)
Education:
1972 – 1982 School No. 120 in Moscow
Working Experience
2021-2022- independent curator, project manager, fundraiser. Director of the BAS CS Gallery as part of the Kolony Wedding e.V.
2018-2021 Curator and project manager in the EU-Funded project "Prokektraum.Mehrwert.Kunst" -As part of this project, I organized and curated 30 exhibitions over the course of 3 years.
Curator and project manager BAS CS Gallery as part of the Kolony Wedding e.V.. Berlin
2011-2017 Freelance artist / Guest teacher for children and adults in School of FineArts and Design (SBKG), Berlin and Intercultural youth and family center in Club Dialog, Berlin
2009-2011 Art-director, photograph and conceptualist at Grebennikov Verlag GmbH
2006-2007 Graphic designer at Directmedia Publishing GmbH
2005 – Freelance artist Berlin
2004 – Graphic designer at Pfefferwerk City Culture gGmbH in Berlin
2002 – 2003 Graphic designer at Zukunftsbau gGmbH in Berlin
2000 – 2001 Graphic designer at Brocard Perfume GmbH in Berlin
1989 – 1995 Freelance artist Paris/ Berlin
1986 – 1988 Draftsman at the Institute of Archaeology RAS in Moscow
Part in AIR programms
2016 National Centre for Contemporary Arts, North-Western Branch, St Petersburg, Russia
2015 Dukley Europian Art Community, Budva, Montenegro
Helicon Art Center, Izmit, Turkey
Biruchiy Contemporary Art Project, Ukraine
Works are presented in:
Migros Museum, Zurich, Swiss
German Historical Museum (DHM), Berlin
Privat collections in Paris, Moscow, Berlin, New York, Kiew, Warsawa, Milano,
Szczecin, Zürich
Member of
Kolonie Wedding e.V. Artist Collective, Berlin
Septette on Sheets Live Painting-Happening perfomance group
The Other Society, International Artist Collective
BBK Berlin/ Artist Union of Germany, Berlin Department
Selected shows / Both artist and curator
2022
Inside-Outside, Julia Katan (Ukraine)/ Lorenzo Gori (Berlin), BAS CS Gallery, Berlin (curator)
Perspektiven runden Winkel, DDETOX, Atelierhof Kreuzerg (curator)
 Sehensucht nach Freiheit (curator)
POSTPONED, Ivetta Chaplik, Andrei Hmiliar (Ukraine), BAS CS Gallery, Berlin (curator)
Der Herr ist mein Hirte – Psalm 23, Galerie Zwitschermaschine, Berlin
"Migraart Visible Project", BAS CS Gallery, (director)
"Mauer im Kopf ". Sofia Ogarkova, Christopher Nickol, Carolina Firgau, Maria Akinina, BAS CS Gallery, (curator)
Stepaniada
Тexts by Stepaniada Vakhotina, (curator)
Art by Markus Feiler, Peter Feiler, Julia Kazakova, Jana Smetanina, Liza Moskvina, Ira Merzlikina, Igor Zaidel, Arsenii Maksimov, Anton Laiko, Evgen Tkachenko, BAS CS Gallery
"The World Champions. Waves of Joy", Moscow Museum of Modern Art, Russia
"Weschdok". Polina Zaslavskaya (based on A. Kondakov's research on hate crimes against LGBT people in Russia) (curator), BAS CS Gallery
NOESIS EXHIBITION. Zukentiy Gorobyov (Ukraine), BAS CS Gallery, (curator)
DIVERGENT CLOSE-UPS/ Sebastian Nasta, Vlad Paraschiv. Within the framework of the general exhibition "Centrul de Interes | Romania Contemporary Art from Cluj-Napoca in Berlin" (cо-curator, co-organizer, project initiator), BAS CS Gallery
"EROS VS HER CLIT", Peter Feiler, Berlin, Diana Matilda Crișan, Bucharest. Curator with Elena Est, BAS CS Gallery .
"Melee", by Peter Feiler, Berlin. Dialogue Creative Space. Odessa, Ukraine, (curator).
Exchange program of the Goethe Institute and the Bavarian House.
Upgrading Maria 2021. Stefanius Kirche, Berlin. (curator)
KOLONIE WEDDING 20, BAS CS Gallery, (curator)
"KOLONIE WEDDING – Berlin Contemporary Art in Romania", Centrul de Interes, Cluj. Romania (cо-curator, co-organizer, project initiator/ artist)
"Farbfest" , Kristina Heller, Berlin, BAS CS Gallery (curator)
Architecture versus Nature, BAS CS Gallery, (curator)
Collage exhibition by DDETOX, Berlin, BAS CS Gallery, (curator)
2020
"Blick. Direction. Hartz IV." Exebition-cooperation of the project "Project Space.Mehrwert.Kunst."and the Munzenberg Forum in FMP1.Berlin. (curator)
Poken Face. Charlotte Dorn. BAS CS Gallery (curator). Berlin
Liquid Lunch. Group Show. BAS CS Gallery (curator/artist). Berlin
The Green. Group Show. BAS and BLABLA Projektraum. Berlin
Kampf der Formate, Kreise gegen Qudrate. BAS CS Gallery (curator). Berlin
Tanja Mann, Genesis. BAS CS Gallery (curator). Berlin
Fifty/fifty. The Matter Of Duality. The Group Show. Paul-Fleischmann-Haus. Berlin
2019
Today. Berlin Art 2. Auktion. Curator. Galerie Kabinett. Berlin
Squat: Furmanny Lane. Painting. NAOMA. Kiev. Ukraine
Berlin Transit. City Museum "Art of Omsk", (curator/artist). Omsk. Russia
FESTIVALI I KARIKATURËS, Galeria e Arteve- Ferizaj, Kosovo
Tidbit, as Part of Ukrainian pavilion in Venice, Biennale 2019
FIC-Festival Islamic Culture, Galerie Artlane, Almaty, Kazakhstan
Leize Jenius. Invasio. BlahBlah Projekt Raum, Berlin
Short list of The 7th Guanlan International Print Biennial, Guanlan, China
2018
Ventilator: vom Winde verweht, Projektraum Ventilator, Berlin
Zaidel:TEXTura, BLA BLA Project Space, Berlin, solo
perfomans Audible Creations part of 16th International MitOst Festival,
Communitism, Athen, Greece
Kunstbaustelle Gross Kiesow, Kirche Gross Kiesow, Gross Kiesow, Germany
Blue with Red, Zin-project, U Tryokh Ivaniv Art Space, Uzhgorod, Ukraine
Performance lecture: Everything You Wanted To Know About Grants, But Did Not Know Who To Ask, Gallery Alexander, Herceg Novi, Montenegro
Perfomans Septette on Sheets part of Red Square Festival, KULTURFABRIK
Moabit, Berlin
Auktion "Today. Berlin. Art", Kabinett Auktion & Antiquitäten GmbH, Berlin, (curator)
Between heaven and earth, Shishaki Fest, Moscow International University, Moscow

2017

Fensterflügel Group Show, Projektraum Ventilator 24, Berlin
LEIZE JENIUS , Werkhalle Wiesenburg, Berlin
The Tales of Forgotten Cities, Galerie Kabinett, Berlin, solo
Shadows of bad manners, street installation, Festival 48 Stunden Neukölln, Berlin, Germany
Artists, Galerie Uhrwerk, Berlin, Germany
Charity art auction and exhibition in favor of children of Avdijivka, Forum Factory, Berlin, Germany
Shishaki Fest 2017 – "Magic Realism and Household Mysticism", Peresvetov Pereulok Gallery, Moscow, Russia
"Girls Meet Boys", Paquita Project Space, Paris, France
No Brain, No Pain, Galerie Uhrwerk, Berlin, Germany
Self made selfie, Galerie Pomost, Lublin, Poland, solo

2016

Curator and Artist at MitOst Festival Tbilisi, Project Golden Flees, Artarea Galerie, Tbilisi, Georgia
Curator of "City Mythologem: participatory art project in public spaces of six cities", Kremenchug, Ostrog, Neteshin, Slavutich, Kramatorsk, Slavynsk, Ukraine
Project presentation and exhibition "I'm not from Kronstadt", gallery "Art League", Art Center Pushkinskaya 10, St. Petersburg, Russia
Group project Freierfest 2016, Tea-packing factory art space, Odessa, Ukraine
"Bipolar", Galerie "Urwerk", Berlin, Germany
"FAIR ART – Eingewanderte Kunst", Tapetenwerk, Leipzig, Germany
Group Show «Freiera», Galerie "Lavra", Kiev, Ukraine
Galerie weekend at Lemoart, Berlin, together with Anna Grau
"Tidbit / Ласий Шматок", Participative project by Igor Zaidel, Art Center Closer, Kiev, Ukraine
Reports show from Beruchiy- fall 2015 Club Atlas, Kiev, Ukraine
"Convergence.BelarussianRussianAr", art space "art.endart", Kolonie Wedding, Berlin,Germany

2015

"Istanbul Coffee Festival", part in Artistic programm of Festival, Haidar Pasha Gari, Istanbul, Turkey
Russian Contemporary Art Week, LemoArt and Ballery Gallery, Berlin
Fair Art, Pöge Haus, Leipzig, Germany
"The Coffee Art Project", The Old Truman Brewery, London
"Lost in Balkans", Gallery Alexander (Project Space by Ludmila Belova), Rose/ Herzeg Novi, Montenegro, solo with Y.Kazakowa
"Hors d'oeuvre – The Secondary Concern #2", tête Project Space, Berlin
"Berlin for Ukraine", Charity Art auction, Rathaus Charlottenburg-Wilmersdorf, Berlin

2014

"Hors d'oeuvre – The Secondary Concern", tête Project Space, Berlin
" Gossip", TRAFO Center for Contemporary Art in Szczecin, Poland.
"Le charme indiscret de la bourgeoisie compradore", Paquita Project Space. Paris, solo
"Lost in Balkans", programm of Kulturfestival Wedding-Moabit, Berlin, solo with Y. Kazakowa
"Istanbul Coffee Festival", part in Artistic programm of Festival, Galata Rum, İlkokulu, Istanbul, Turkey

2013

Christmass Show in Gemeinnützige Kunststiftung Starke im Löwenpalais, Berlin
"SubStance", HWK Leipzig, Leipzig, Germany
"Kampagne für faires Handeln", Media City, Leipzig, Germany
Writing HAJQ. Contemporary Script Art From Armenia. Curator. Gallery
InteriorDAsein. Berlin
2012
"Kosmos as presence", Gallery InteriorDAsein, Berlin

2011

"STATE OF THE UNION", Freies Museum Berlin, catalog

2010

"Bier", Westwendischer Kunstverein Gartow, Gartow, Germany

2009

"Artbooks", Galerie GAD, Berlin, solo
"Bier", Galerie Raab, Berlin, catalog

2004

"Das Kulturschwein", Kunst Portal Berlin in "www im kiez", Berlin, solo

1995

"Die Jahre vor Utopia", NGBK, Berlin
"Moskau-Berlin", Neuer Marstall, Berlin, catalog

1994

"Wort und Bild", Galerie Kai Hilgelmann, Berlin, solo
Familienporträts, Gallery Nil, Berlin, solo with Nil Auslaender

1993

Group Show in Gallery Mutzek, Berlin, catalog
Happening "Knochengeld-Experiment – Künstler machen Geld, die Galerie als Bank, die Wechselstube" in Berlins District Prenzlauer Berg
Group Show in Avantgarde Gallery Feodorofsky, Berlin
"The secret live of Jews", Samariter Kirche, Berlin, solo

1992

Group Show in "Russisches Haus der Wissenschaft und Kultur", Berlin
"Flying Flüchtling", Galerie "O Zwei", Berlin, solo

1991

"Roma – Mosca", Artisti giovani a confronto, Galeria Sprovieri, Rome, catalog
"Moscou-Leningrad-Tbilissi", Nouveau théâtre d'Angers, Angers, France, catalog
Fiac, stand Galerie Polaris, Paris
Galerie Lichtblick, Koeln, solo

1990

"Free Art, Art of Books", Gallery Caroline Corre, Paris
"Green Show", Gallery Exit Art, New York, catalog
"Champions of the World", Espace Transit, Strasbourg, France
"Moscow Alps", Galerie Mars, Moscow, catalog
"Young Artist from Eastern Europe", Rotterdam, catalog
"Wind from East, Wind from West", Nouvelle Ecole de Montparnasse, Paris
"Artist from Furmanny Line", Salzmann Kulturfabrik, Kassel venue Rathaus Limberg, Germany,
"Russia is white Africa", Galerie Polaris, Paris, solo with V. Fishkin.

1989

" Before 33", Moscow Palace of Youth
"The new Russian Art", Kunsthalle Hamburg, Germany, catalog
"Raushenberg for us, we are for Rushenberg", First Gallery, Moscow
"Chempions of the World", Exhibition hall of Plekhanov Institut, Moscow
"Furmanny Zaulek", Dawna Fabryka Norblina/ Polish Modern Art Foundation, Warsaw. Poland , catalog
"Les ateliers de la rue Furmann", le Manoir de la Ville de Martigny, Swiss, catalog
"Les Champions du Monde", Galerie Bernard Felli, Paris, catalog

1988

"Labyrinth", Moscow Palace of Youth; venue in Warsaw, Poland; Hamburg,
Germany, catalog
"XVIII exhibition of young Moscow artists" Central Exhibition Hall "Manezh", Moscow.
"Moscow collage", Exhibition hall of society "Hermitage" Profsoyuznaya 100, Moscow.
"Nature and Human", Exhibition hall of society "Hermitage" Profsoyuznaya 100, Moscow
"Eidos", Moscow Palace of Youth, Russia

1987

Artists I.Zaidel and V.Fishkin, the Central House of Architects, Moscow, Russia

1986

"The Artist and his childhoud works", Exhibition hall of the Moscow Union of Artists on Kuznetsky Most, Russia