Artist

Polina Zaslavskaya
Polina Zaslavskaya, b. 1984, is a queer feminist artist, curator, art tutor, animation production designer. Teacher of DA Animation Studio since 2018, co-founding member of the Unwanted Organization Queer Feminist Art Group since 2014. She was a member of the activist art group Verhotura and Friends (Saint Petersburg and Kaliningrad) in 2008-2012. Polina has participated in numerous exhibitions and festivals in Russia, Germany, and the Czech Republic. Her first personal exhibition Utensils.365 in 2016 was dedicated to women's home labor at post-Soviet kitchens and nominated for the Kuryokhin International Award in Contemporary Arts in 2017. Her personal exhibition Material Evidence, based on A. Kondakov's research in hate crimes against LGBT people in Russia, was shown in Moscow in 2017, Saint Petersburg in 2018, and in Berlin in 2021. Most of her work since 2008 has been in collective projects lying at the confluence of activism and art, engaged in critical reflection of Russia's social and political realities, but also in finding ways to resist.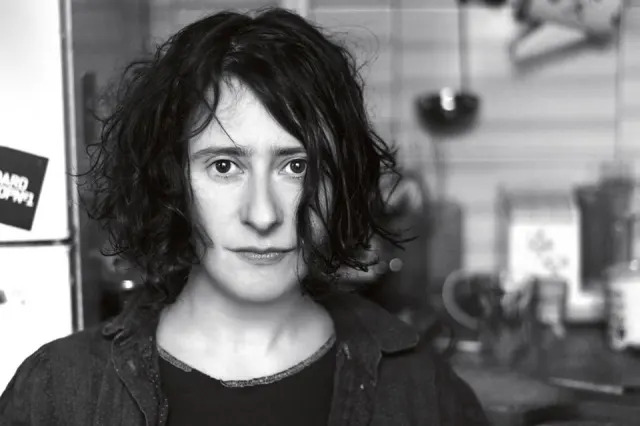 Description
The watercolour series "Veshchdok" (Forensic evidence), 2017 by Polina Zaslavskaya (RU) is based on Alexander Kondakov's research "Hate Crimes against LGBT People in Russia". The works in the series are included in the print edition as illustrations. "Forensic evidence" are traces of things that turned out to be participants, accomplices, witnesses of crimes. The shadows of the objects, manifested on paper, are what is left of the things after the atrocity: a memory that leaves only the outlines of the event. It doesn't matter what function the thing served before the event – it's what's left that makes sense:
Meat grinder, shovel, ashtray, iron.
A nail gun, a board, a belt.
Bottle, bat, cord – what was in the hands of the perpetrators at the time of the crime.
Alexander Kondakov's research is based on court cases in which, in one way or another, information about the victim's sexual orientation came to light. The texts of the documents refer to everyday objects with which the crime was committed. A random list of items informs about the unintentionalness of the atrocity, but indicates that fear, desire, hatred, taboo, propaganda, dissatisfaction find channels to surface. Thus, once ordinary everyday objects are transformed into instruments of murder, mockery, torture, and sexual violence.
The watercolour series "Veshchdok" (Forensic evidence) is an art project that explores both the forms of violence themselves and the preconditions for its manifestation in relation to persecuted social groups.
During the exhibition, a round table was organized to exchange views and an online conversation with the artist.
The exhibition is organized by Quarteera e.V., funded by the Rosa Luxemburg Stiftung.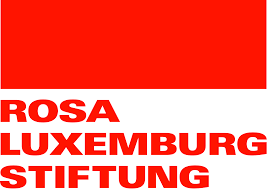 Artworks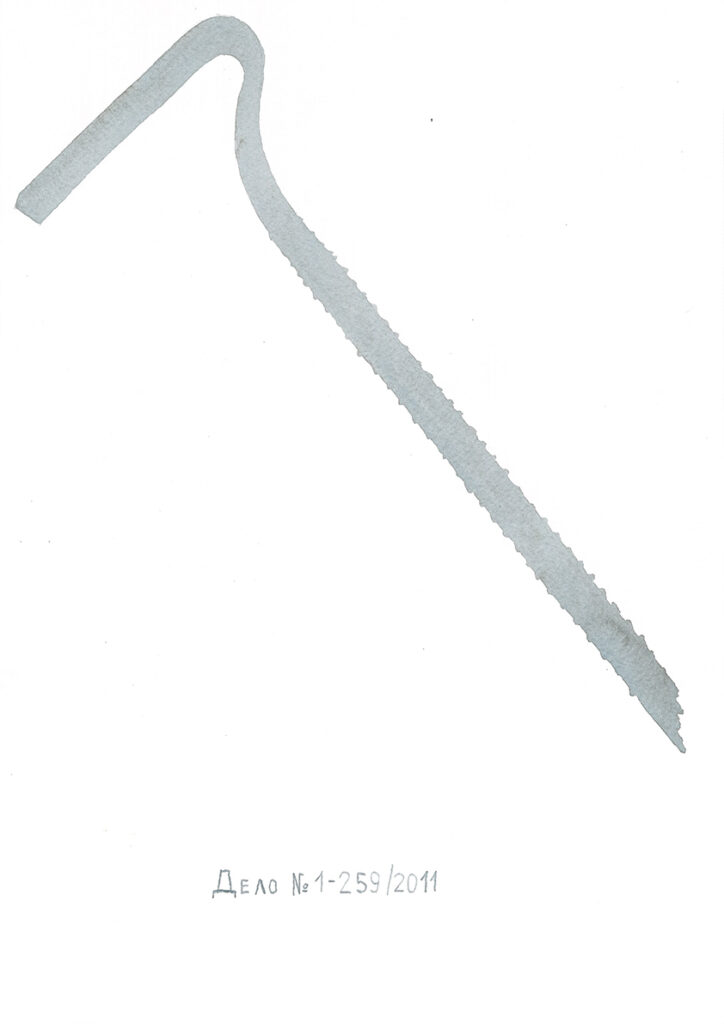 Impressions